Teeth Whitening – Mt. Dora, FL
Say Hello To Your New & Brighter Smile
Have you started noticing your teeth becoming more discolored over the years? You're not alone! About 80% of Americans wish they can have a brighter smile. At Lacquaniti Dental, we have a quick and effective solution: professional teeth whitening. Our cosmetic dentist in Mt. Dora—Dr. Stephanie Lacquaniti—can provide an at-home treatment so you can enhance your smile at your convenience. Keep reading to learn more about teeth whitening in Mt. Dora or feel free to schedule your initial consultation with our team!
Why Choose Lacquaniti Dental For Teeth Whitening?
Safe & Effective At-Home Whitening Solution
Customized Procedure for Every Patient
Professional-Grade Whitening Agents
Who Is a Good Candidate for Teeth Whitening?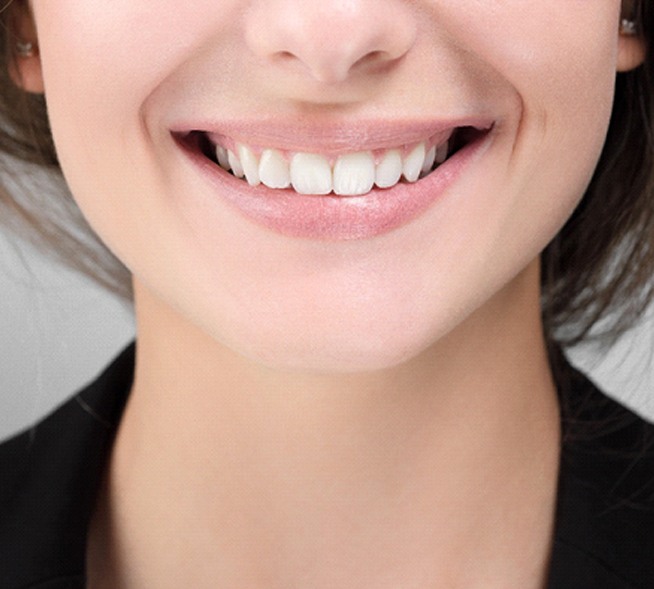 While most people are good candidates for teeth whitening, the best way to make sure is to schedule a consultation with our team. From there, Dr. Lacquaniti will evaluate your dental history, discuss your smile goals with you, and then examine your mouth. Should you have any developing issues that need treatment, such as cavities or gum disease, then she will have to address them in advance. But if your smile is in great condition, we will proceed with reviewing your options for teeth whitening.
How Does Teeth Whitening Work?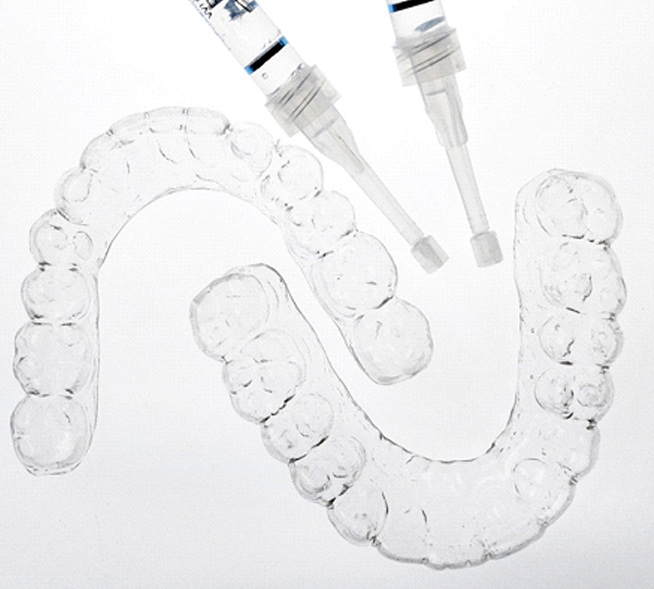 Our at-home whitening treatment is a great option for those who want to achieve a brighter smile from the comfort of their home. Unlike over-the-counter whitening products, we will provide custom trays that are tailored to your specific bite. The bleaching gel used is also safer and more effective at removing stubborn stains from your teeth. We will give you guidelines on when and how long you should wear your trays. After a couple of weeks, you should notice a significant change in the brightness of your smile!
Tips for Maintaining Your Brighter Smile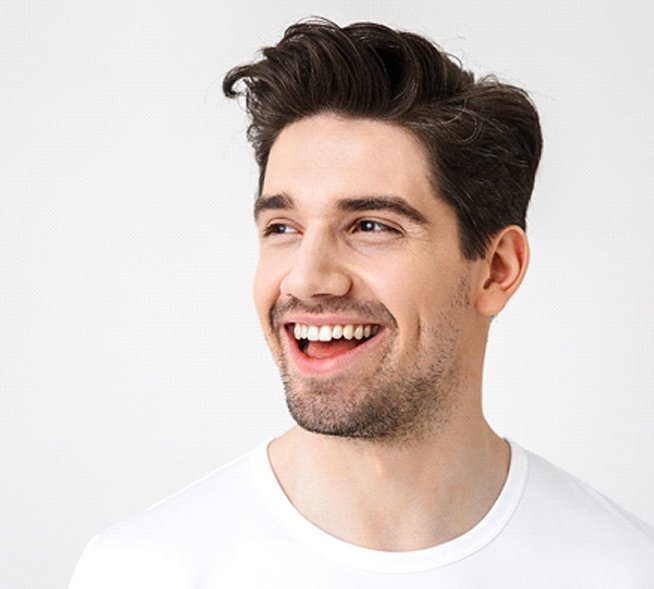 There are several ways you can make your new and improved pearly whites last longer. To help make the most of your results, try the following practices:
Brush your teeth after every meal.
Floss and use a mouth rinse daily.
Avoid dark-colored foods and drinks, like coffee or blueberries.
Schedule routine dental checkups and cleanings with your dentist twice a year.
Go for touch-up teeth whitening treatments when necessary.
If you're ready to boost your confidence with a brighter smile, then feel free to contact our team today! We'll be happy to discuss your options and get you started.
Teeth Whitening FAQs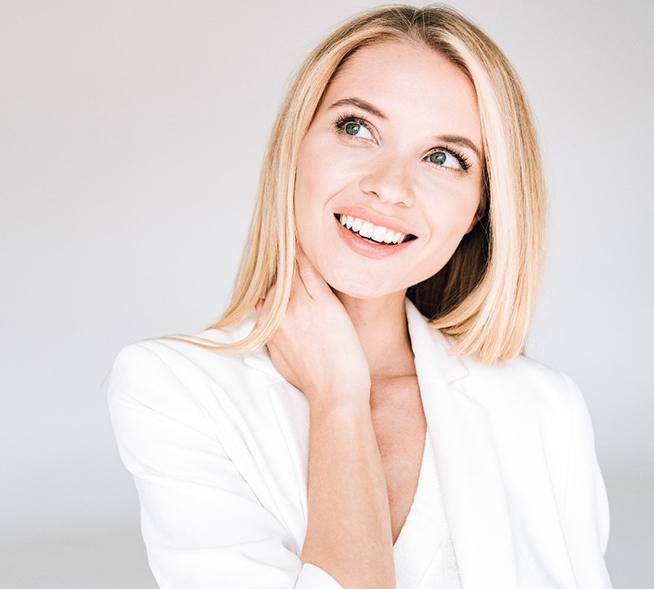 Are you unhappy with the color of your smile? Now that you know the benefits of teeth whitening, you might feel more confident to start this procedure. However, you also may want to know as much as possible about the treatment before committing to anything. At Lacquaniti Dental, our team wants you to be well-informed so you can feel comfortable about your decision. For this reason, we've collected and answered some of the most common questions we get about teeth whitening in Mt. Dora. Read on or give us a call today if you don't see the information you're looking for!
Is Teeth Whitening Safe?
Since we'll want to improve your pearly whites as well as preserve your dental health, our team will use products that are specially designed for your gums and teeth. It may be tempting to try store-bought whitening kits, but these items won't be FDA or ADA approved and are more likely to cause damage to your smile. Professional teeth whitening, however, is both effective and safe for your teeth. We'll provide you with custom trays that are intended for your specific bite, ensuring the bleaching solution doesn't spread to your gums or potentially get swallowed.
Does Teeth Whitening Hurt?
Some people may be hesitant to get this treatment because they think it might hurt. However, your teeth whitening procedure will be personalized for each patient's specific dental needs, so you're less likely to experience sensitivity afterward. But be sure to inform us if you tend to have tooth sensitivity, that way we can determine the best way to make your treatment comfortable for you. Our team may have to use specialty toothpaste, space out your whitening visits, or recommend you avoid hot beverages.
Am I a Good Candidate for Teeth Whitening?
If you have discoloration or stains on your smile, then you're probably a good candidate for teeth whitening in Mt. Dora. The only way to know for sure is by scheduling a consultation with us. During your appointment, we'll examine your situation and discuss your smile goals. As long as your teeth are in good shape, we can begin creating a treatment plan for brightening your pearly whites. If you do have dental issues like cavities or gum disease, then we'll need to address those first.
How Can I Make My Whitening Results Last?
Once your smile is whitened, you can expect your beautiful results to last for several months to a little over a year. This will depend, of course, on how well you take care of your newly brightened teeth. To make the most of your pearly whites, be sure to practice the following:
Maintain proper dental hygiene (brush twice a day, floss at least once, rinse with mouthwash).
Avoid frequently consuming dark-colored foods and drinks, like soda, coffee, or red wine.
Quit bad oral habits such as smoking, nail-biting, and using your teeth as tools.
Schedule regular dental checkups and cleanings twice a year or sooner.