Root Canal Therapy – Mount Dora, FL
Make Your Toothache Stop
Dealing with a toothache is never fun, but getting a root canal—that's much worse, right? In truth, this procedure often gets a bad rap thanks to movies and TV, but it's actually one of the most effective ways to save infected teeth and stop severe dental pain. If you have a throbbing tooth right now, a root canal might be exactly what you need, and afterward, you'll wish you had called us sooner! To schedule an appointment right away for root canal therapy in Mt. Dora, FL, contact us today.
Why Choose Lacquaniti Dental for Root Canal Therapy?
Same-Day Appointments Available
Patients of All Ages Welcome
Gentle, Patient-Focused Approach to Care
How Do Root Canals Work?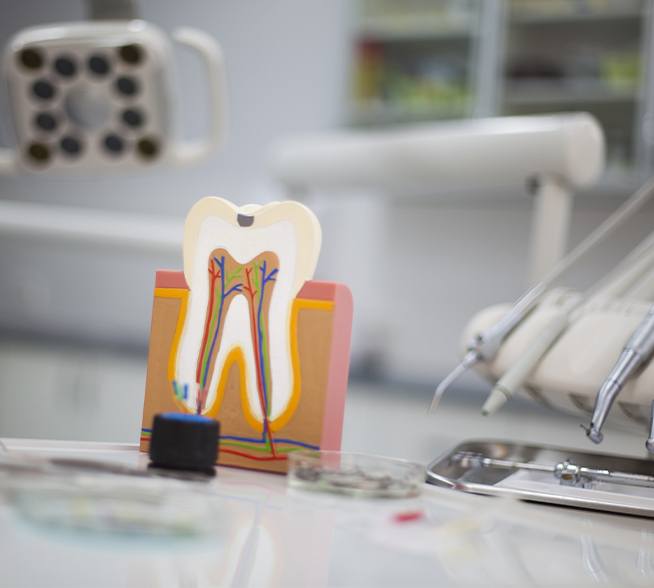 Inside each one of your teeth is a small bit of tissue called the dental pulp, which includes numerous blood vessels as well as a delicate nerve. Whether due to decay or injury, it can sometimes become infected, leading to a very bad toothache. A root canal involves removing this pulp, cleaning the tooth, and filling it to restore its structure. Thanks to modern methods and local anesthetic, the procedure is practically painless, and treated teeth are able to look and function like normal for decades afterward.
Root Canal FAQs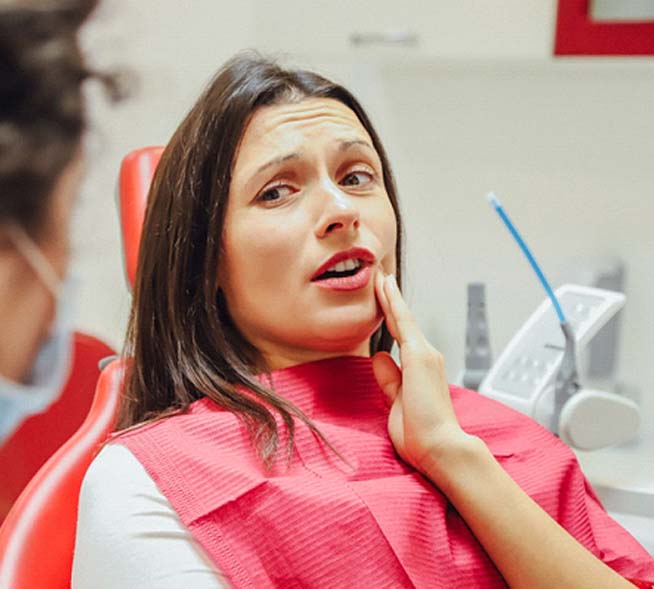 There is a lot of misinformation on root canal therapy out there today, which is why it's best to speak with a dentist specifically, rather than relying on information from people who may not have the experience or knowledge to speak confidently on the treatment. Below, we've answered some of the most common questions for your convenience, but you're welcome to ask us any questions about root canal therapy if you'd like to as well. Our goal is to help you be as informed as possible regarding your procedure so you can feel confident ahead of your appointment.
Are Root Canals Safe?
While there are many rumors out there on the safety of root canals, there is no evidence that completing one will put yourself at risk of developing various medical conditions. This was debunked by the American Association of Endodontists. These false claims were actually based on faulty research conducted over a century ago and root canal therapy success rate today is about 95 percent. A tooth that is treated with a root canal is capable of lasting for life when practicing regular at-home oral hygiene. Like with any medical procedure, there is a small chance that oral bacteria leftover in the root canal could cause a reinfection. The odds of this occurring remain very small, however.
How Much Pain Is Normal After a Root Canal?
The procedure itself does not cause discomfort because the treatment areas are sufficiently numbed to prevent any sensations from being felt. Once the numbness wears off, you can expect some mild soreness and discomfort that is temporary. With over-the-counter painkillers, like ibuprofen or acetaminophen, you can easily manage any pain you may experience. However, you should avoid hard foods during your recovery period as these can make your side effects worse. Discomfort generally lasts about two to three days.
How Long Do Root Canals Last?
On top of having a high success rate, teeth treated with root canals last for a very long time. In fact, you most teeth that receive a root canal provide reliable chewing function for many years. In some cases, they can even last a lifetime. The most important factors that influence the longevity of your tooth include the extent of the existing damage in the tooth and how much time has passed between the temporary restoration being placed and the permanent crown replacing it. If the permanent crown is not placed soon enough, the tooth may be vulnerable to infection. You'll also want to follow all instructions provided by our office for a smooth healing process.
Do I Still Need a Root Canal If My Toothache Went Away?
It's common to experience a bad toothache if you have an infected root. However, it is possible for the discomfort from this issue to seemingly vanish. That does not mean the infection went away on its own. Rather, it more than likely means the bacteria has essentially destroyed the tooth root to the point where it cannot transmit signals responsible for pain to the brain anymore. You'll still need to receive a root canal to address the main cause. Without it, the infection can spread to other areas, including your gums and jaw.