Dental Bonding – Mt. Dora, FL
Hide Minor Smile Imperfections
Tired of the annoyance that comes with minor smile imperfections? Small chips, cracks, and stains can leave you feeling embarrassed about your appearance. Fortunately, at Lacquaniti Dental, our cosmetic dentist in Mt. Dora can use dental bonding to fix these problems quickly and easily. This non-invasive application can be completed in just an hour, and you'll leave looking and feeling better than before! Contact us today to schedule a consultation and learn how dental bonding can positively improve your smile.
Why Choose Lacquaniti Dental for Dental Bonding?
Non-invasive treatment completed in just one hour
Natural, beautiful results that improve appearance
Dental Financing Available
What is Dental Bonding?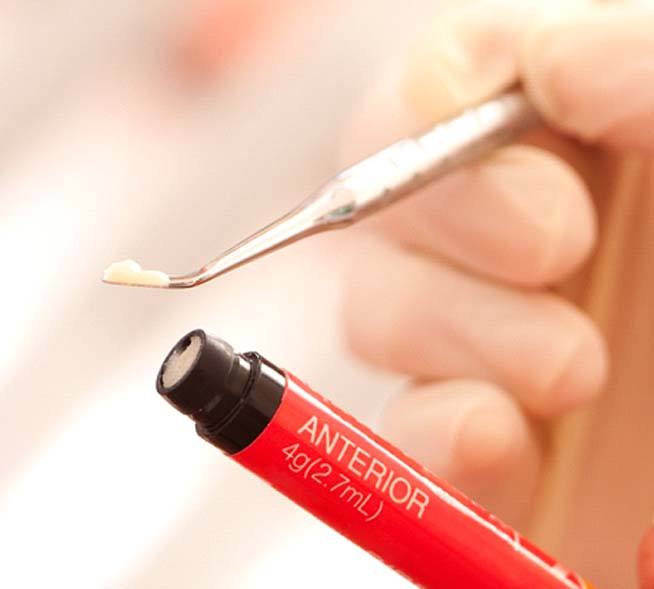 Dental bonding in Mt. Dora is a less invasive cosmetic procedure designed to address minor imperfections that keep you from feeling good about your smile's aesthetics. Chips, cracks, stains, minor gaps, and small fractures can be easily treated using a tooth-colored composite resin that is color-matched against your natural tooth enamel. This ensures a beautiful result once Dr. Lacquaniti shapes and sculpts the resin into place.
The composite resin consists of various plastics and silica that are malleable and make it possible for our team to easily blend it in with the rest of your smile to create a seamless result.
How Does Dental Bonding Work?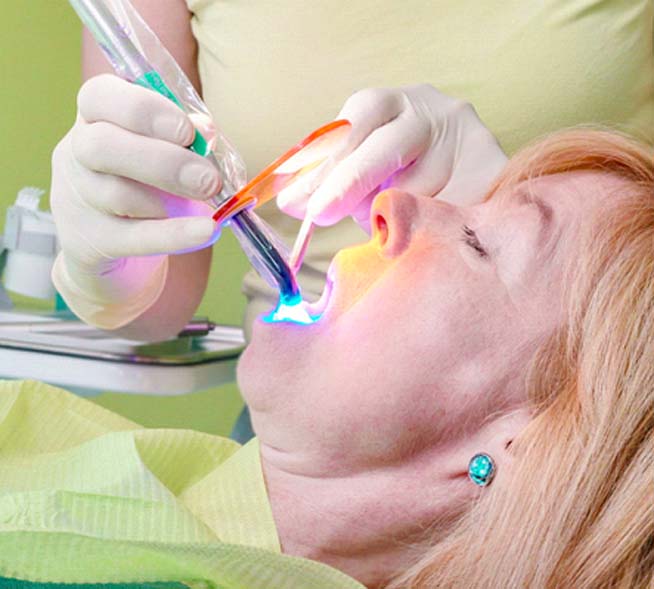 The process of receiving dental bonding is quick and easy. Because the procedure can be completed in just one hour, you don't have to worry about spending endless hours or making multiple trips to the dentist's office for treatment.
When meeting with your cosmetic dentist for a consultation, she will evaluate your smile to determine if the flaw is minor enough for dental bonding. Next, she will gently etch the surface of your tooth to create a small abrasion. She will then apply the color-matched composite resin to the outer layer of your tooth and begin to shape and sculpt it to effectively hide the flaw. Using a specialized curing light, the resin will harden. The last step will be for Dr. Lacquaniti to give your tooth a final polish to ensure everything appears smooth and blended. In the end, you'll notice that your treated tooth looks just like your natural teeth, making it virtually impossible for anyone to notice a difference between your real and artificial teeth.
What Are the Benefits of Cosmetic Bonding?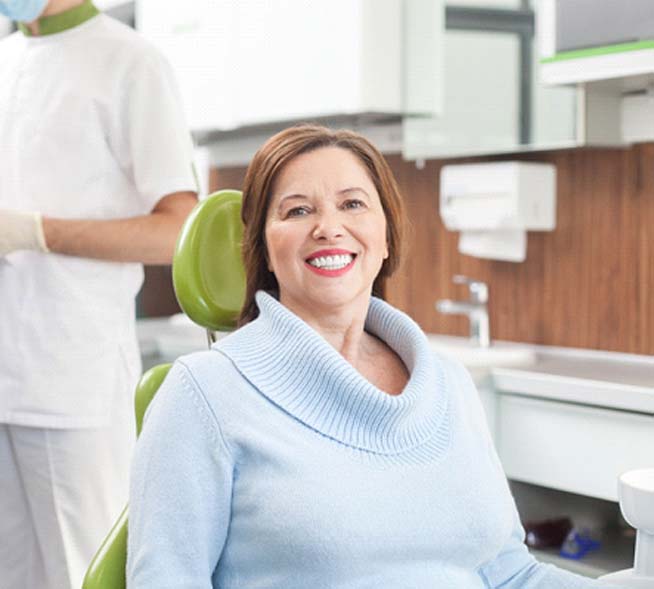 The benefits of dental bonding are many. While veneers and other cosmetic solutions are available, they are often more invasive and require additional time and money, which can be deterrents for individuals who prefer a quicker and more cost-effective way to improve their smile.
Some of the most common benefits you can expect with dental bonding include:
The ability to see results in as little as one hour
The ability to keep more of your natural tooth structure (unlike veneers that require a small bit of tooth enamel to be removed)
It is much more affordable than veneers or metal-free dental crowns
You will notice a dramatic improvement in your overall aesthetics and confidence