Tooth Extractions – Mount Dora, FL
How We Make Problem Teeth Disappear
At Lacquaniti Dental, we prefer to take a more conservative approach when it comes to care, so removing a tooth is never our first choice. Unfortunately, this is sometimes our only option if a tooth is so decayed or damaged that it cannot be saved. Dr. Lacquaniti has performed this procedure countless times before, so she knows exactly how to keep a patient comfortable before, during, and afterward. If you or your child has a tooth that you think might need to go, give us a call today to learn more about tooth extractions in Mt. Dora, FL.
Why Choose Lacquaniti Dental for Tooth Extractions?
Same-Day Appointments Available
Extractions Only Used as a Last Resort
Several Tooth Replacement Options
How Tooth Extractions Work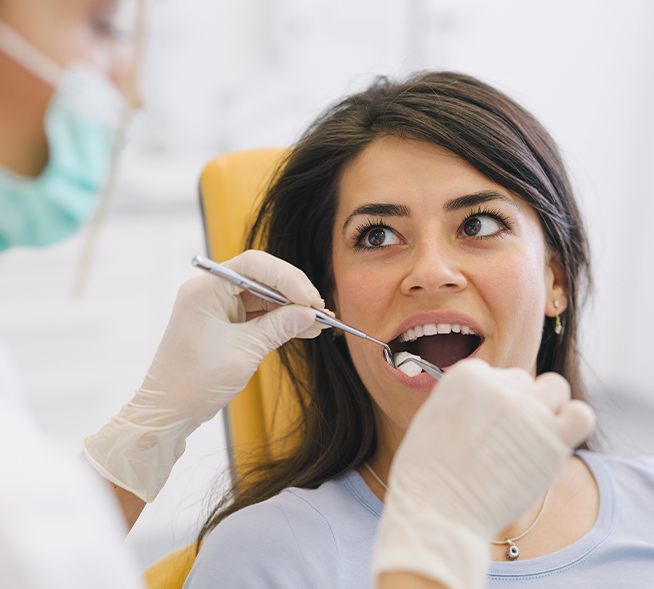 While tooth extractions are often referred to as "pulling teeth," thankfully, our method doesn't involve any actual pulling! Rather, after numbing a patient so they can't feel anything, Dr. Lacquaniti gently rocks the tooth back and forth until it slips out on its own. Most patients have to be told that the tooth is out. Afterward, a little swelling and tenderness are common, but they can usually be managed with an OTC medication.