Dental Crowns – Mt Dora, FL
Regain a Beautiful, Functional Smile
Even though your enamel is the hardest material in your body, there are still plenty of ways you can damage it. A cracked, weakened, or unsightly tooth can impact everything from the appearance of your smile to your ability to enjoy your favorite foods. At Lacquaniti Dental, we can help you regain a beautiful, functional smile with dental crowns in Mt Dora! We craft these reliable restorations out of a variety of materials to ensure they achieve the best results wherever they're placed in your mouth. Call us today to schedule an appointment with your dentist Dr. Stephanie Lacquaniti to see if you can benefit from a custom-made dental crown!
Why Choose Lacquaniti Dental For Dental Crowns?
#1 Experienced and Compassionate Dental Team
#2 Custom-Made Restorations for Lifelike Appearance
#3 High-Quality Materials for Long-Lasting Results
What Are Dental Crowns?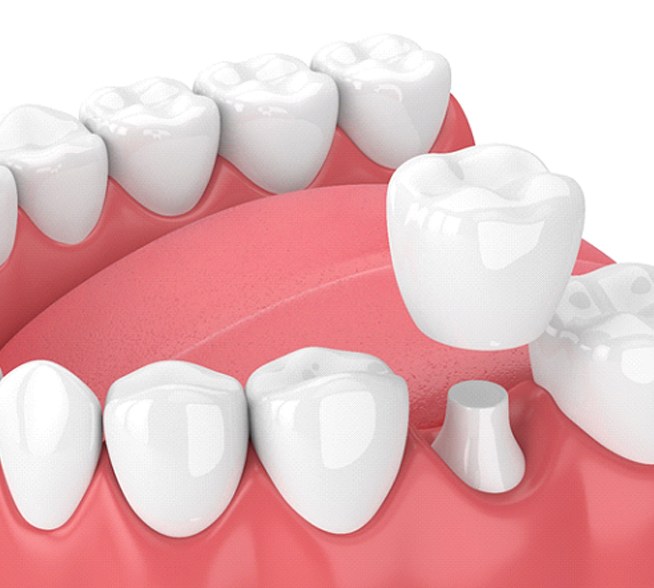 A dental crown is a tooth-shaped cap that's designed to fit snugly over the top of a damaged or weakened tooth. It covers the entire visible portion of the tooth (its crown) to hold the tooth together and strengthen it. We can create your dental crown out of materials like metal or dental porcelain depending on whether it is being placed at the front or back of your smile. Metal crowns are a great choice for back teeth that are exposed to high amounts of pressure, while all-porcelain crowns can be customized to look just like a natural tooth. During your consultation, we'll go over all your options to help you pick the material that's right for you.
What Issues Can Dental Crowns Address?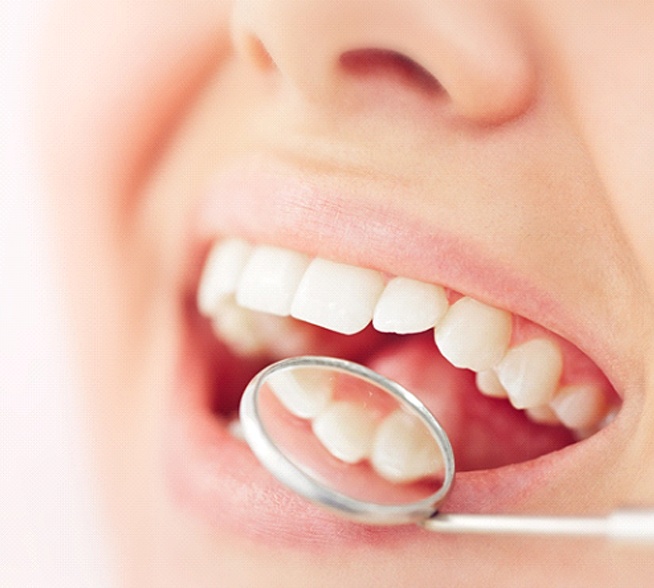 Thanks to its versatility, a dental crown can be used to address a wide variety of issues, including:
Weakened teeth (usually from extensive decay or large fillings).
Cracked, broken, or fractured teeth.
Stained, misshapen, or otherwise cosmetically flawed teeth.
Teeth that have just been repaired with a root canal.
Replacing a missing tooth altogether when paired with a dental implant.
What's the Process for Getting a Dental Crown?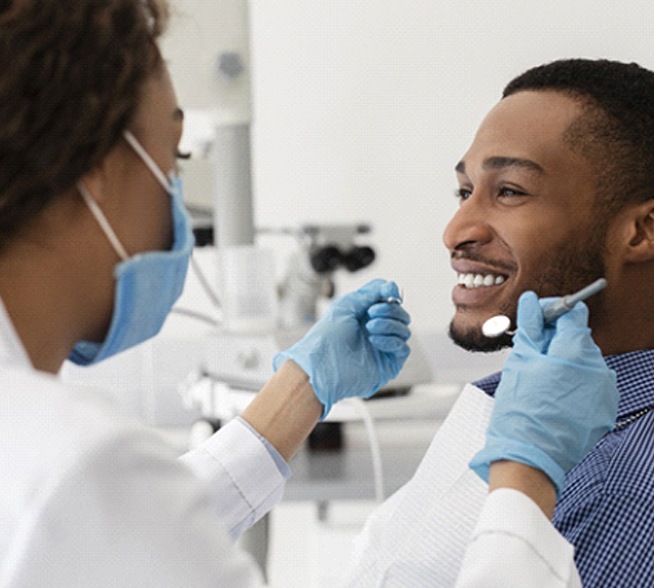 It typically only takes two appointments to design, create, and place a dental crown. First, Dr. Laquaniti will numb the area and remove a small amount of enamel to make room for the new crown. Then, she'll take impressions of your tooth. While this information is sent off to a dental laboratory to create your crown, we'll place a temporary crown over your tooth to keep it safe and comfortable until your next appointment. Once we receive your permanent restoration, you'll come back to our office to have your temporary crown replaced with your beautiful, custom-made permanent crown. After we ensure that your bite is comfortable, you'll be ready to enjoy a beautiful, functional smile once again!
What Are the Benefits of Dental Crowns?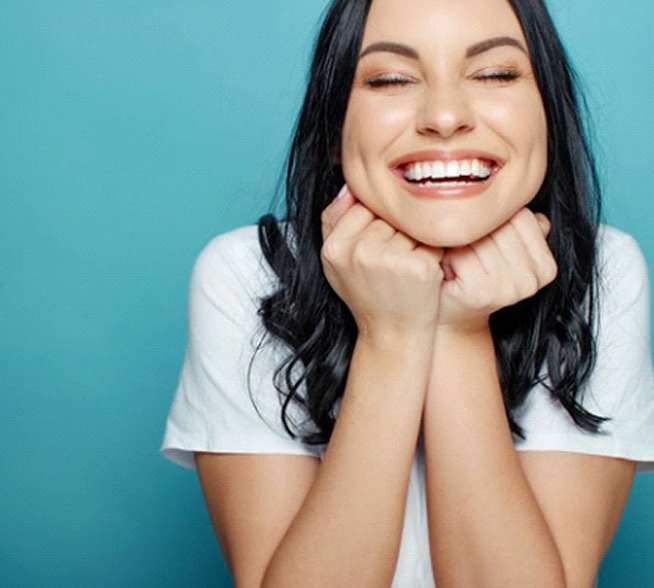 Dental crowns are one of the most popular ways to repair smiles, and it's easy to see why! They offer benefits like:
Lifelike appearance: An all-porcelain dental crown can be shaded to match the color of the surrounding teeth, so it will be virtually indistinguishable once placed.
Long-lasting results: With the proper care, you can easily expect your dental crown to last 10-15 years or more.
Preserving your natural tooth: Since teeth can't heal themselves, preventing further decay or damage with a dental crown is essential. By restoring a tooth with a dental crown, you dramatically lower your risk of developing a painful infection, causing irreparable damage, or needing a tooth extraction.