Cosmetic Dentistry – Mount Dora, FL
Look & Feel Great Wherever You Go
Even with a new haircut and stylish clothes, if you feel like your smile is lacking for any reason, you probably won't be that confident about your appearance—it's just that important! Fortunately, whatever aesthetic issues your teeth might have, Dr. Lacquaniti can help with cosmetic dentistry. Stains can be removed, chips fixed, gaps closed, and much more to create the dream look you've always wanted. With her help, your smile will light up every room you're in! To schedule a consultation to discuss cosmetic dentistry in Mt. Dora, FL, give us a call today.
Why Choose Lacquaniti Dental for Cosmetic Dentistry?
Able to Change One Tooth or Your Entire Smile
Professional Strength Whitening You Can Use At Home
100% Personalized Treatments for Each Patient
Porcelain Veneers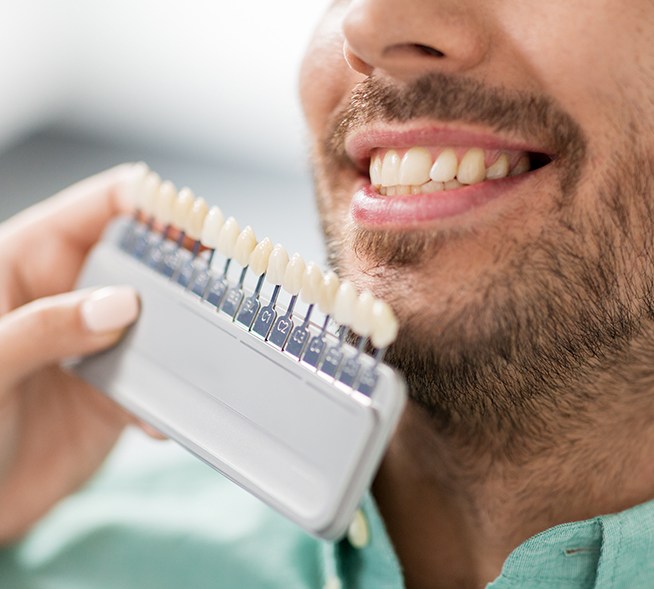 Porcelain veneers are the secret behind many of Hollywood's most stunning smiles, and now, you can get the exact same treatment here in Mount Dora! It involves simply placing thin ceramic shells over the front of the teeth that improve their appearance and cover flaws at the same time. They are entirely custom-made to suit each patient's unique smile and tastes, and the process to get them is painless and only takes two appointments.
Metal-Free Dental Restorations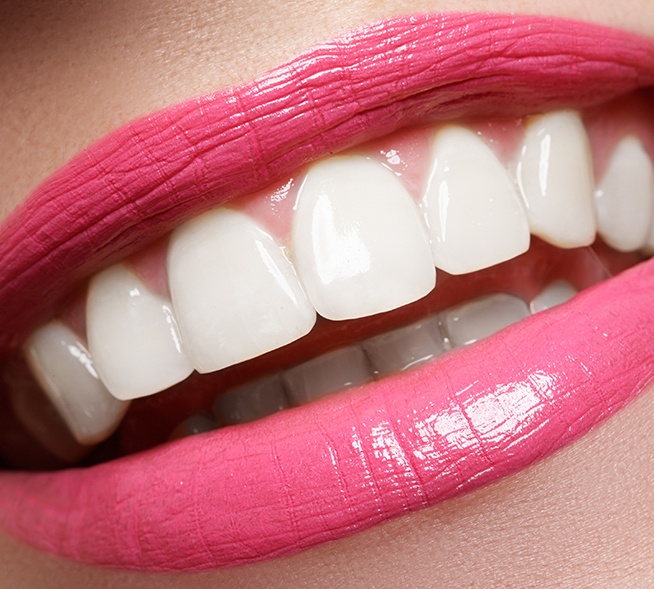 If you need to have a tooth repaired, you shouldn't have to sacrifice your smile's appearance in the process. That's why Dr. Lacquaniti is happy to provide natural-looking, all-porcelain restorations that replicate the appearance of tooth enamel down to the finest detail. These crowns and fillings even reflect light in the same way as real teeth, ensuring that whenever you smile, people will only notice your gorgeous face, not your dental work!
Dental Bonding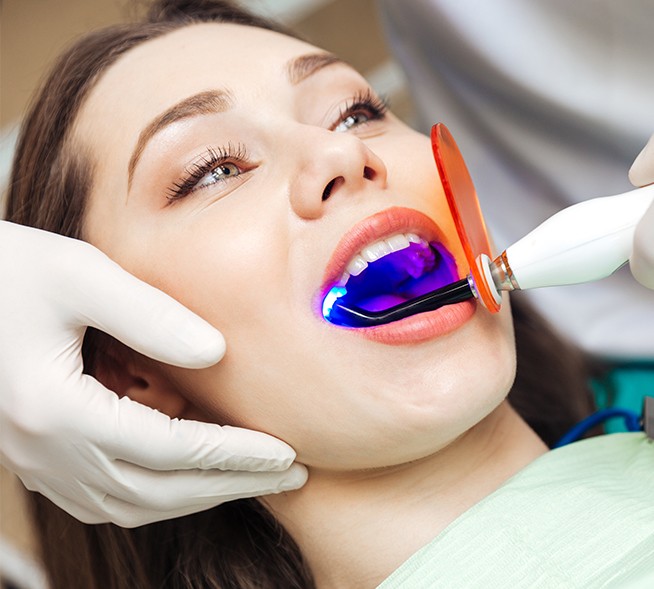 For quick fixes, direct bonding is the best approach. When it comes to a small stain, minor chip, or thin gap, Dr. Lacquaniti can easily cover it with some composite resin and then sculpt it to make a tooth look pristine. The resin is then hardened and polished, and that's it! The entire process only takes about an hour on average, and after that, the results have been shown to last for about 10 years.
Learn More About Dental Bonding
At-Home Teeth Whitening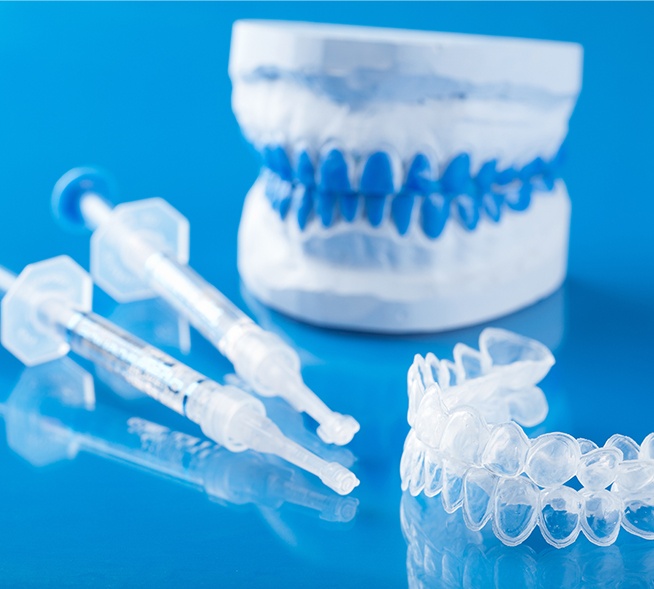 If you want a smile that's six, seven, or even eight shades whiter, you won't be able to get that kind of result from a store-bought product. Instead, we can give you a kit that contains custom-made mouth trays and a bleaching gel that's multiple times stronger than anything you can buy on your own. With just two weeks of daily use, you'll have dramatically brighter teeth, and you'll even be able to give yourself a quick touch-up whenever you need it!
Learn More About Teeth Whitening
Smile Makeovers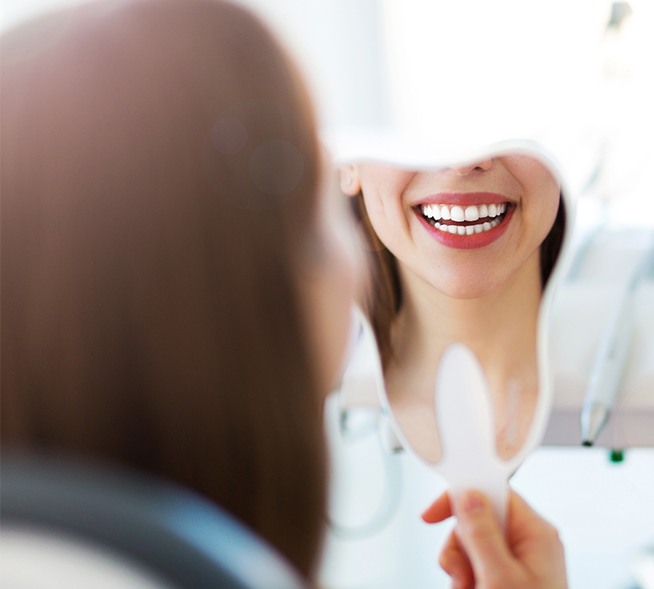 Ready to hit the reset button for your smile? Some patients require multiple procedures to achieve their ideal result, and Dr. Lacquaniti is more than able to put together a plan to make the process as smooth and easy as possible. Every makeover she provides is completely custom and based on a patient's unique goals, so in the end, you're guaranteed to get a smile that attracts attention in the best way possible.