Smile Makeover – Mt. Dora, FL
Hitting Reset for a Fully Transformed Smile
Is your smile keeping you from embracing new opportunities? Do you often shy away from family gatherings or social events with friends? Are you known to hide in the background when a camera appears? A smile that is plagued with chips, cracks, stains, gaps, or even misshapen teeth can do more than lower your self-esteem. It can also create problems for your oral health. At Lacquaniti Dental, our team is here to give you hope for a healthier, more beautiful smile. By combining multiple treatments, we can provide you with a smile makeover in Mt. Dora that will leave you with long-lasting, radiant results. Contact our team today to learn how you can get started.
Why Choose Lacquaniti Dental for Smile Makeovers?
Personalized treatment plan created for each unique smile
Dental expert with years of clinical training and experience
Comprehensive care all under one roof
What is a Smile Makeover?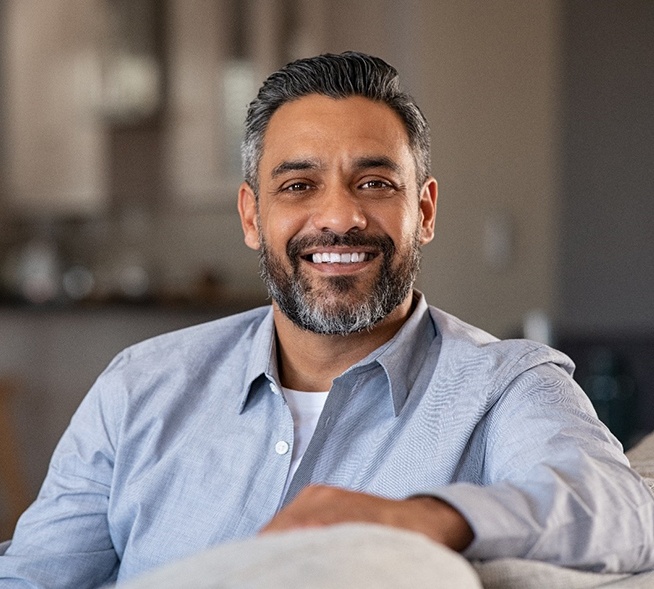 When a dentist refers to a smile makeover, it means they plan to combine multiple treatments to change, transform, and improve a person's smile. At Lacquaniti Dental, we provide a breadth of available options, helping individuals like yourself attain a pleasing appearance that boosts confidence and ensures greater functionality.
From veneers and metal-free dental restorations to dental bonding and at-home teeth whitening, Dr. Lacquaniti can use any combination of these services to build a personalized treatment plan based on your individual needs. Need replacement teeth? Dentures and dental implants can also be incorporated into your plan.
The Smile Makeover Timeline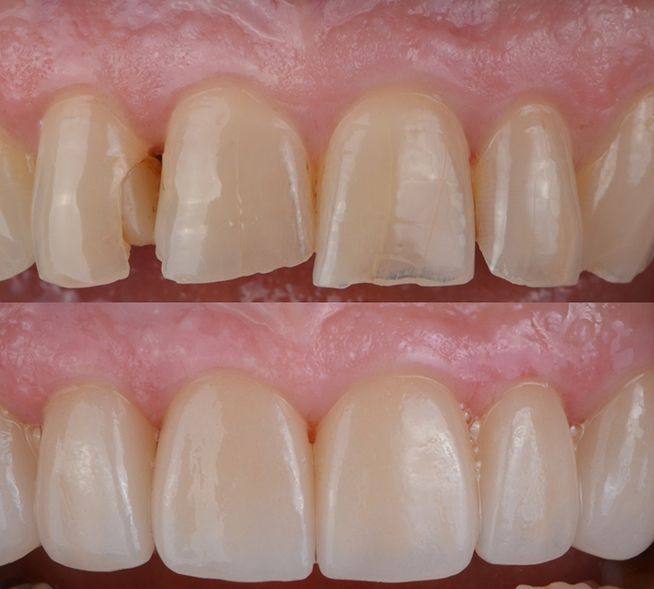 There is no designated timeframe when it comes to a smile makeover. The timeline that is set by you and your cosmetic dentist in Mt. Dora is solely based on your individual plan. After reviewing your proposed treatments, Dr. Lacquaniti will go over how long each service will take before you can move on to the next.
Typically, if you are having veneers put into place or opting for metal-free dental restorations or at-home teeth whitening, you can expect it will take at least a few weeks before seeing results. With dental bonding, you can be done the same day you arrive for your treatment. But if you require customized prosthetics to replace missing teeth, this process can take months before your smile makeover can be completed.
Benefits of a Smile Makeover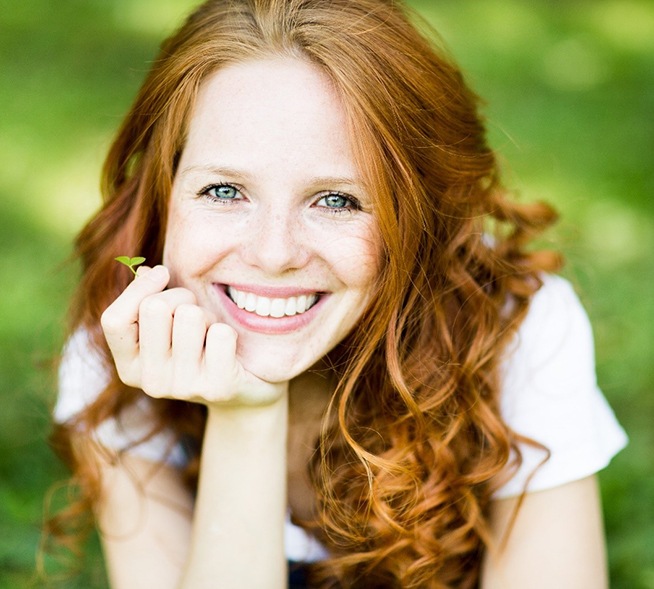 The most obvious benefit of a smile makeover is its ability to enhance your appearance. What you may not realize is that it can offer much more than an aesthetic improvement. Additional benefits that come with a smile makeover include:
Greater confidence in the way you look and feel, allowing you to take charge of your life.
Turning back the clock on aging, as these treatments are designed to give you a more youthful look by brightening teeth and addressing cracked or chipped areas of your smile.
Reduced risk for oral health problems by adding protective restorations to teeth weakened by decay or damage.
Improved function in your ability to eat and speak.
Results that can last many years with proper care and maintenance.
Cost of a Smile Makeover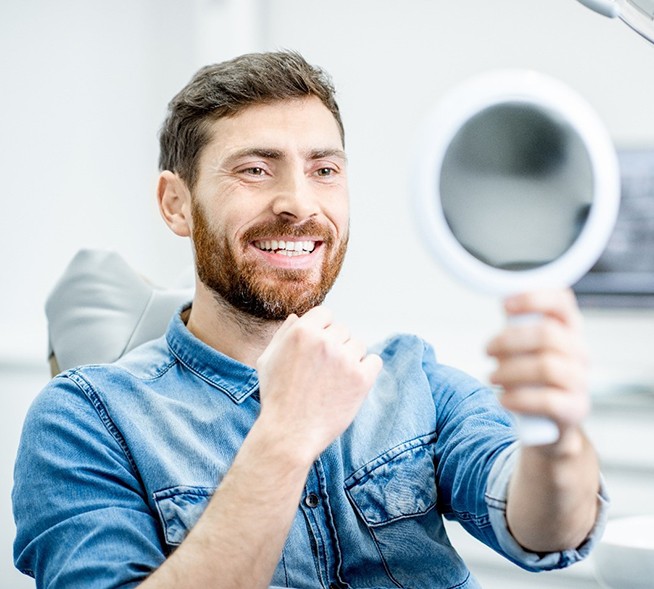 No two smile makeovers are the same, so the cost will depend largely on your plan. During your consultation with Dr. Lacquaniti, you will learn how much you can expect to pay for your smile makeover based on various factors, including:
The number of services you will receive
The location of your dentist's office
Whether you plan to use dental insurance to cover any of the cost
Most cosmetic treatments are not covered by dental insurance; however, if you do require certain procedures that are designed to address oral health problems (i.e., metal-free dental restorations), a portion of your smile makeover may be covered.
No matter how much, or if any, will be filed on your insurance, you can always inquire about flexible financing.
Smile Makeover FAQs
A smile makeover is a great solution to revamp your teeth and your self-esteem using the latest advancements in dentistry. Although you're excited to achieve a smile you'll be proud to show off, it's normal to have a few concerns before you're ready to get started. We understand your apprehensions, which is why we'll take the time to explain everything during your consultation. While you wait for your appointment, here are the answers to a few of the most common questions patients ask us.
What procedures will I need?
There isn't any way to determine which procedures will be right for you without first performing your consultation. We'll consider several factors when evaluating your teeth. Afterward, we'll create a personalized treatment plan to help you attain the smile of your dreams. We may recommend one or more procedures, such as:
Porcelain Veneers: Instantly cover a variety of aesthetic imperfections with veneers. You'll enjoy drastic, natural-looking results in as few as 2 appointments.
Metal-Free Restorations: Restore the health, function, and appearance of a damaged or unattractive tooth using a tooth-colored restoration.
Dental Bonding: A resin material that's customized to match your enamel can fix minor imperfections, like chips, cracks, and exposed tooth roots.
Teeth Whitening: Turn back the clock and get your teeth as much as 8 shades brighter with a professional whitening treatment.
Who is a candidate for a smile makeover?
If you're unhappy with your teeth, you might be a candidate for a smile makeover. Your cosmetic dentist will discuss your concerns to determine if the treatment is right for you. Generally, a smile makeover can be used to correct:
Dark tooth discoloration and stains.
Chipped, cracked, or abnormally shaped teeth
Tooth decay
Bite and alignment concerns
Exposed tooth roots
Missing teeth
Can I use my dental insurance to pay for a smile makeover?
Every dental insurance policy is unique; however, most plans don't include cosmetic dentistry because the procedures are elective. There are some exceptions because many cosmetic and restorative procedures overlap, like dental bonding or all-ceramic restorations. If a treatment is necessary to restore your oral health, you might be able to use your coverage to offset the amount you need to pay out-of-pocket. If applicable, we'll work on your behalf with your insurance company to file the necessary claim forms to maximize your policy. We'll explain how your benefits are being used and if there's a remaining balance.
How can I pay for my smile makeover?
We'll provide you with a personalized estimate during your consultation and discuss your payment methods. Besides using your dental insurance, our office accepts a variety of payment options. In addition to cash, check, and most major credit cards, we also work with third-party financing. Based on your credit's approval, you are given the funds to pay for your treatment, which you'll repay using a plan that accommodates your budget. We will help you find the solutions you need to enhance your smile without breaking the bank.