Dentures – Mount Dora, FL
A Reliable Way to Completely Restore Your Smile
Are you missing some, most of, or all of your pearly whites? If so, then you likely understand how difficult this condition can make daily oral habits like eating, talking, and smiling. However, you don't have to settle for living a life with dental loss. Our team at Lacquaniti Dental can effectively replace missing teeth with metal-free dentures in Mt. Dora! With these advanced restorations, which are more natural-looking and longer-lasting than ever before, you'll be able to enjoy your full and beautiful smile again. Read on or give our office a call today if you want to learn more about this tried-and-true tooth-replacement solution!
Why Choose Lacquaniti Dental for Dentures?
Metal-Free Restorations For A Natural Look & Feel
Completely Personalized Treatment For All Patients
Professional, Dedicated & Caring Dental Staff
Who Is a Good Candidate for Dentures?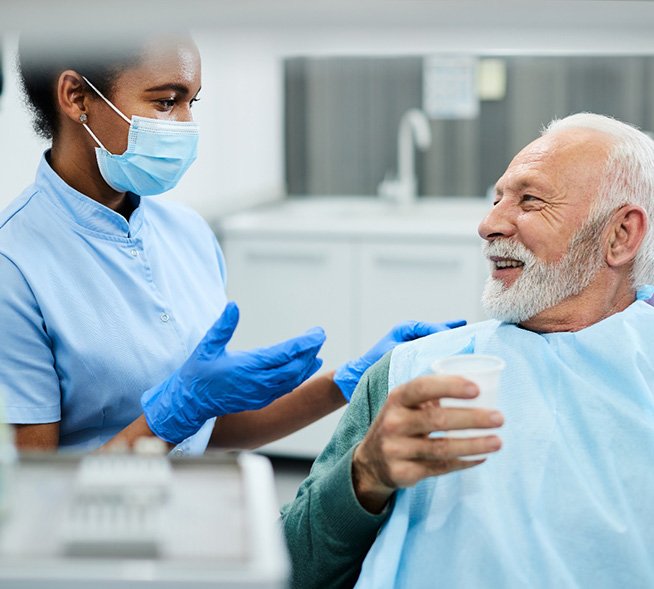 Even if you aren't certain if you're eligible for dentures, you can most likely become a good candidate for the treatment thanks to advancements in dentistry. You'll first need to schedule an initial consultation with Dr. Lacquaniti, our skilled dentist in Mt. Dora. She will assess your oral health, discuss your lifestyle habits, and learn about your smile goals. With this information, and addressing any underlying issues she might detect, she can determine if dentures are a good option for you. If you aren't initially eligible for these restorations, Dr. Lacquaniti can provide you with preliminary treatments to help you, such as periodontal therapy or tooth extractions.
Types of Dentures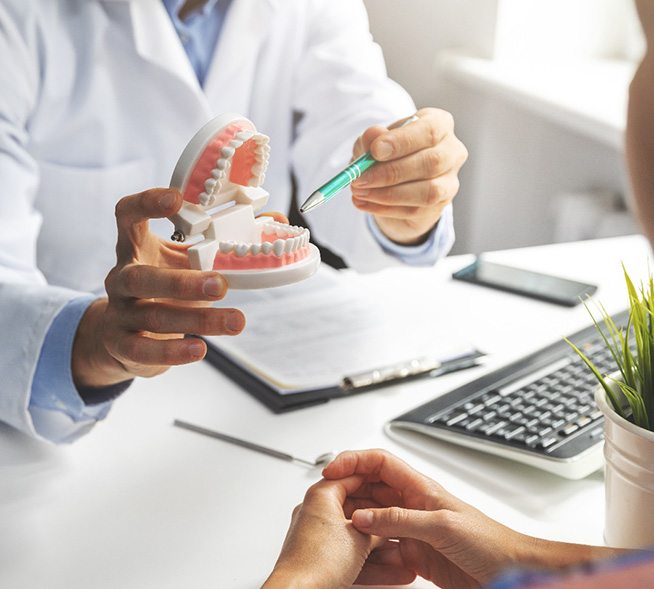 "Dentures" is considered an umbrella term involving multiple types. Here are the typical options you might choose from and what to know about each: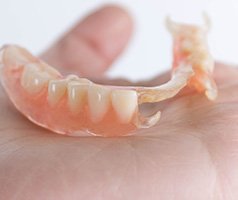 Partial Dentures
Otherwise known as "partials", these dentures are designed to restore some missing teeth on a single arch. This is a good option for patients who are struggling with moderate tooth loss but have retained some or a few of their natural pearly whites. These dentures consist of a gum-colored base that anchors the prosthetic teeth to the gum line via a discreet metal framework.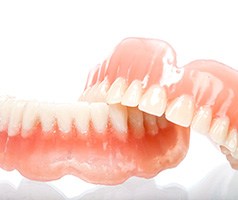 Full Dentures
Full dentures – as the name suggests – can help those who have lost all of their teeth. These are also made with a gum-colored base and custom-crafted prosthetic teeth. They're then held in place via natural suction to the gum line, denture adhesive, or a combination of the two. Along with looking and feeling extremely lifelike, they're also easy to clean and may last several years with proper care.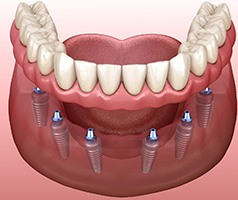 Implant Dentures
Unlike traditional ones, these dentures will be directly anchored to dental implants that are embedded into your jawbone. This state-of-the-art tooth-replacement option can provide a much more secure foundation for your new smile while also preserving your bone tissue and youthful facial shape. You won't have to worry about your prosthetic teeth shifting out of place, and you can enjoy your results for 20+ years depending on how well you care for them.
The Benefits of Dentures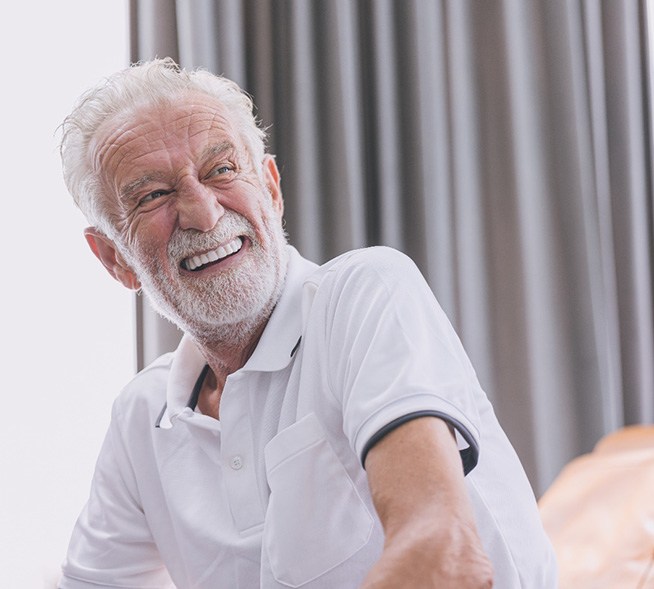 Thanks to the advancements in dentistry in recent years, patients can expect to appreciate the following benefits of dentures:
Improved biting and chewing power
Personalized and natural-looking restoration
Durable and reliable dental materials
Simple and easy maintenance
A restoration that can last 10+ years (or several decades with implants)