Veneers – Mt. Dora, FL
Conceal Dental Flaws with an Award-Winning Smile
Do you often find yourself hiding your smile or laughing behind your hands because of the appearance of your teeth? Even one little dental imperfection can take a huge toll on your confidence and self-esteem. Thankfully, Dr. Stephanie Lacquaniti can help you get the dazzling smile you've always wanted with porcelain veneers in Mt. Dora. While this popular cosmetic service was once only used by celebrities, now anyone can conceal dental flaws with an award-winning smile. Call us today to schedule a consultation and start your journey towards your dream smile!
Why Choose Lacquaniti Dental For Porcelain Veneers?
#1 Personalized Treatment for Your Ideal Smile
#2 Achieve the Smile You Want in Two Appointments
#3 Highly Trained & Experienced Dental Professional
What Are Porcelain Veneers?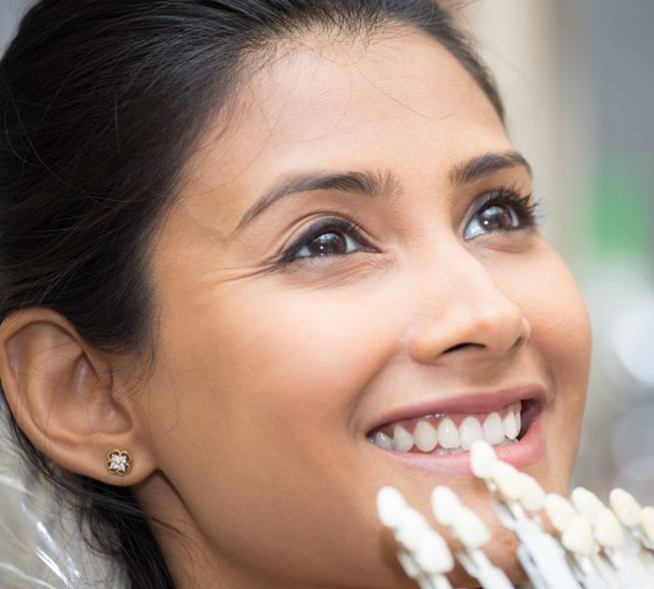 Porcelain veneers are ultra-thin, custom-made shells of dental ceramic. Each one is uniquely designed to fit perfectly on top of one of your natural teeth and completely transform its size, shape, and color. Once it's permanently bonded to the front of a tooth, any dental imperfections will be seamlessly replaced with a beautiful, healthy appearance. Whether you want to change the look of a single tooth or redesign your entire smile, porcelain veneers are a quick, easy, and dazzling solution!
Who Is a Good Candidate for Porcelain Veneers?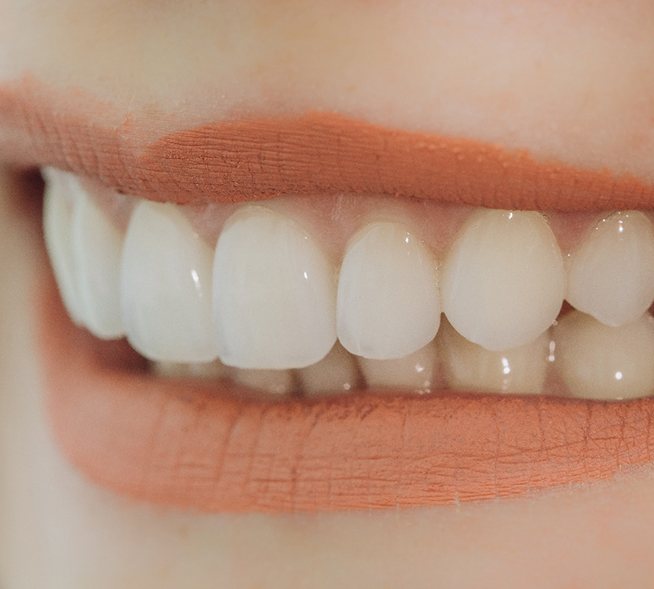 Since porcelain veneers are such a versatile treatment, they're typically a good choice for anyone who wants to enhance their pearly whites. In general, you may be a good candidate for porcelain veneers if you have:
Chipped, cracked or damaged teeth.
Stubborn stains or severe enamel discoloration.
Worn-down, misaligned, gapped, or misshapen teeth.
What Is Getting Porcelain Veneers Like?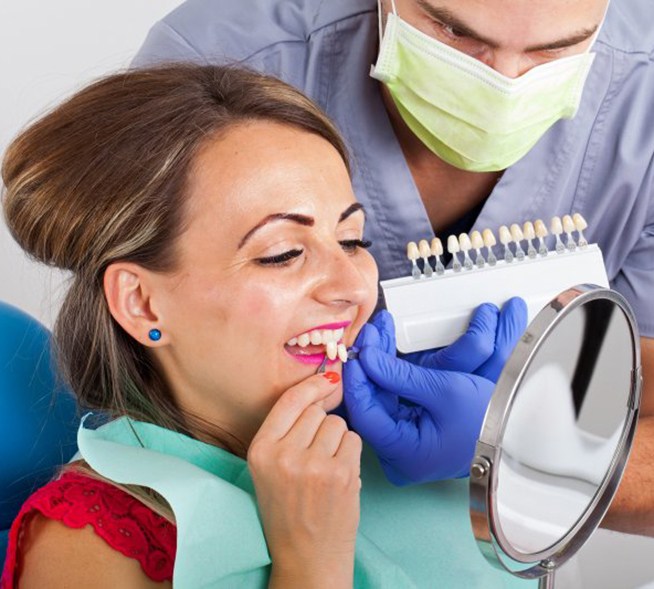 Your first step towards a better smile starts with a consultation with Dr. Lacquaniti. After any oral health issues have been addressed and you've both decided that porcelain veneers are a good choice for you, your treatment can proceed. First, Dr. Lacquaniti will gently and carefully remove a thin layer of enamel from the front of each tooth that will be covered by a porcelain veneer. This ensures that the veneer lays flat with the rest of your teeth and doesn't look bulky or out of place. Then, she'll take impressions of your teeth and send them off to a dental laboratory, where they'll be used to create your personalized veneers.
Since this process typically takes a few weeks, Dr. Lacquaniti will install temporary veneers to keep your pearly whites safe and comfortable until you come in for your final appointment. This is when the temporary veneers are discarded and your permanent veneers are bonded into place. After any final adjustments, you'll walk out of your appointment with a smile you can't wait to show off!
Why Should I Choose Porcelain Veneers?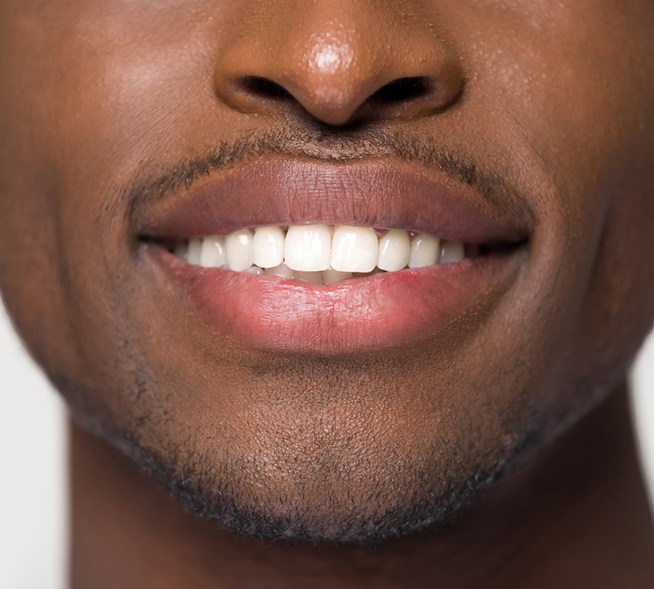 Some of the great benefits of choosing porcelain veneers to improve your pearly whites include:
Easy to care for: Simply brushing, flossing, and rinsing with mouthwash regularly is enough to keep your veneers in great shape.
Long-lasting: With the proper care, you can easily expect your porcelain veneers to last 15 years or more.
Incredibly life-like: Thanks to the high-quality materials and precise crafting of your porcelain veneers, they'll blend in seamlessly with the rest of your natural teeth!
If you're ready for a brand-new smile, don't hesitate to contact your highly experienced Mt. Dora cosmetic dentist at Lacquaniti Dental today!
Understanding the Cost of Veneers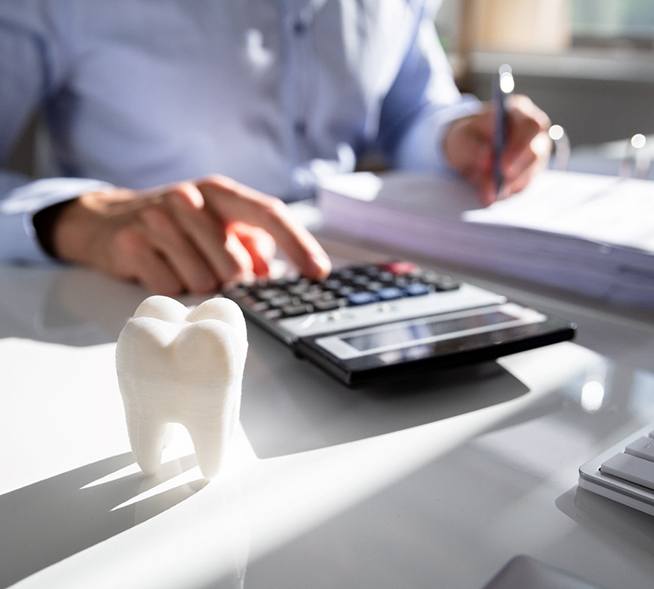 Do you have multiple dental imperfections? Porcelain veneers are an excellent solution that can transform your smile into one you can proudly show off. However, understanding the cost of this cosmetic treatment is essential to help you decide whether it's right for you. Luckily, our team at Lacquaniti Dental is more than happy to explain your financing options and the different solutions available. To learn more, simply keep reading or contact our office today to schedule a consultation!
Cost vs. Cosmetic Dentistry: What's Right for Me?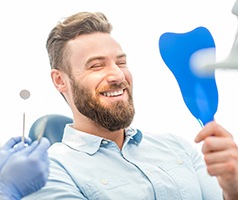 Nowadays, there are many ways you can achieve the flawless grin you've always wanted. Although you may have your heart set on porcelain veneers, it's important to explore all your options to see which one is right for you. Each treatment is unique and can help you achieve beautiful, long-lasting results at different price points. Here's what you can expect from the following:
Porcelain Veneers – They might not be the most affordable option, but they're certainly the most effective way to address several imperfections at once. The ultra-thin sheaths of dental-grade porcelain are bonded to the front-facing portions of teeth, masking issues like discoloration, staining, chips, gaps, and even misalignment from view. Plus, you can enjoy your results for over a decade with proper care and maintenance!
Teeth Whitening – Are you simply wanting to eliminate staining and discoloration? Professional whitening treatment can make your pearly whites bright once again. However, it's important to keep in mind that this solution won't change the shape or position of your teeth. So, even though it's a relatively fast and inexpensive option, it's limited in its ability to improve your smile.
Direct Bonding – If you only have minor dental flaws, cosmetic dental bonding is a great option to consider. It's cost-effective, minimally invasive, and can be completed in just one appointment! Your cosmetic dentist will apply a composite resin to the tooth in question, and sculpt it to perfection, hiding any problem from view.
How to Make Veneers Affordable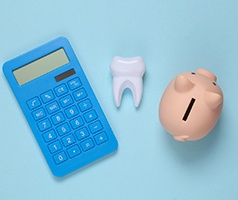 Since porcelain veneers are considered a form of cosmetic dentistry, they're typically not covered by dental insurance. However, we offer an additional financing option through a third-party lender to help make your dental expenses much easier to manage. With CareCredit financing, you're able to split up the total cost of your treatment into smaller, budget-friendly monthly installments. They offer several different plans that include little-to-no interest. You're guaranteed to find that will fit easily into your budget!
Are you ready to improve your smile? Your first step is to schedule a consultation with our team at Lacquaniti Dental. We'll explain our cosmetic services and discuss your financing options to develop a treatment plan that will help you achieve your desired results without having to break the bank!
Veneers FAQs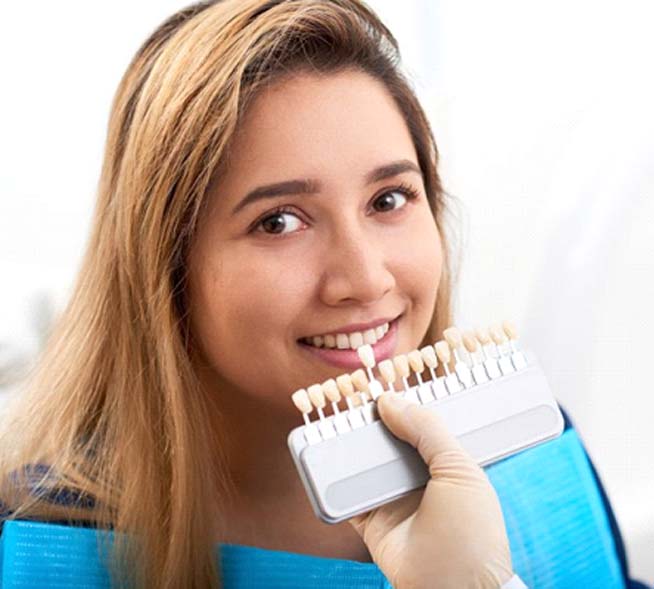 If you'd like to attain a Hollywood smile like many of your favorite movie stars and musicians, then you can't go wrong with veneers in Mount Dora. As versatile and transformative as they are, though, the treatment is still considered irreversible, as some tooth enamel must be removed, and it cannot grow back. To ensure you're making the right decision for your smile, it helps to learn as much as you can about veneers ahead of time. That's why we've answered some frequently asked questions about veneers below.
What Happens to the Teeth Under Veneers?
Many patients worry that cosmetic dental treatments like veneers will damage their teeth, but that's not necessarily the case. Veneers themselves won't harm your teeth; the amount of enamel that Dr. Lacquaniti removes is minimal and won't be enough to compromise the tooth's overall structure or health. Additionally, the cement that bonds the veneer to your tooth has been proven to be safe.
That being said, your risk of tooth decay neither increases nor decreases when you have veneers. Because of this, you'll still need to take good care of the teeth underneath the veneers with daily brushing and flossing as well as regular checkups and cleanings with your cosmetic dentist in Mount Dora.
How Many Veneers Will I Need?
With veneers, the goal is always to make all of your visible teeth match. Therefore, Dr. Lacquaniti will recommend an appropriate number of veneers to make that goal a reality.
In most cases, patients will receive an even number of veneers (usually four, six, or eight) in order to create a perfectly symmetrical appearance. However, some patients may require as many as 10 or 12. Of course, you're also able to only get a single veneer if you just have one stained, cracked, or broken tooth you'd like to conceal. We'll discuss how many veneers you might need during your consultation.
How Are Veneers Different Than Crowns?
In some ways, veneers are similar to dental crowns , but there are a few key differences:
A veneer only conceals the front-facing surface of the tooth, while a crown completely covers the tooth.
Prior to placement, more enamel must be removed to make room for a crown than for a veneer.
Crowns are primarily designed to protect a damaged tooth, while veneers are mostly used for cosmetic corrections. However, a crown can also improve the appearance of a tooth in addition to restoring its structure and function.
If you're unsure which option is best for you, Dr. Lacquaniti would be happy to make a recommendation based on your unique circumstances.
Can Dental Insurance Cover Veneers?
More often than not, dental insurance does not cover elective treatments. Veneers are almost always considered a cosmetic procedure, so they rarely qualify for coverage. This does not apply in all situations, though. If your veneers can be deemed to be medically necessary in some form (such as repairing a chipped or cracked tooth), then there's a chance that your dental plan could cover a portion of the cost. Of course, no two dental insurance policies are exactly alike, so we can't make any guarantees unless and until we've had the chance to look over your plan. We'll be happy to do so just to make sure you're not missing out on any coverage you're entitled to.