Dental Bridges – Mount Dora, FL
The Simplest Way to Close the Gaps
Are you one of the estimated 178 million Americans who are missing at least one tooth? If so, then you should know that there are plenty of lifelike, long-lasting options these days for treating tooth loss. Perhaps the simplest way to close the gaps in your smile is with a dental bridge in Mt. Dora. Dr. Stephanie Lacquaniti can create this affordable, efficient tooth replacement with the latest dental technology, ensuring a solution that looks natural. If you're sick of feeling self-conscious about the empty space in your smile, contact Lacquaniti Dental to find out if a dental bridge is right for you!
Why Choose Lacquaniti Dental for Dental Bridges?
Metal-Free Solutions That Look Natural
Treatments Custom-Made for Every Patient
State-of-the-Art Implant Bridges Available
What Is a Dental Bridge?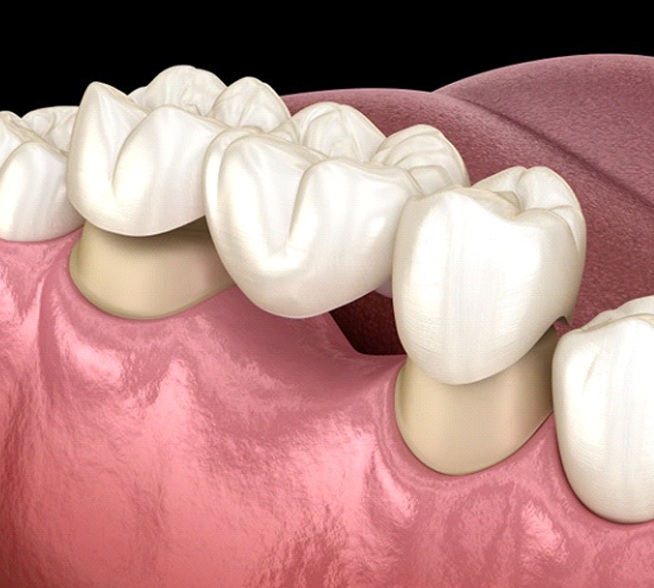 A dental bridge is a restoration designed to replace a missing tooth. However, they can also bring back two or three consecutive teeth at the same time. The bridge consists of two dental crowns with one or more artificial teeth, called pontics, suspended in between them. We can secure the crowns onto either the neighboring teeth or implants (depending on the type of bridge you choose), allowing the pontics to literally bridge the gap.
Like any dental restoration, bridges can be made from various materials. While metal bridges are incredibly durable, we typically suggest porcelain due to its ability to blend in with the rest of your pearly whites. Plus, porcelain restorations are often capable of lasting just as long as metal ones.
Types of Dental Bridges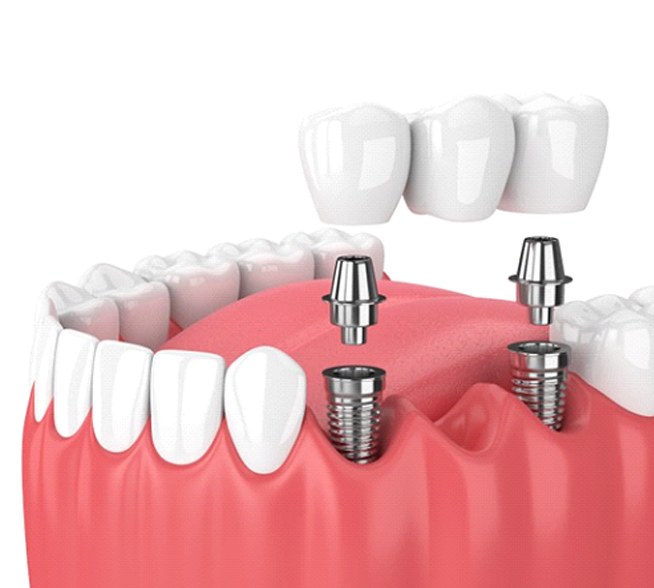 When your dentist in Mt. Dora recommends that you get a dental bridge, know that there are two types to choose from, each with their own pros and cons. The type that Dr. Lacquaniti suggests largely depends on the state of your oral health.
Traditional Dental Bridge
As long as the remaining teeth on either end of the gap are healthy, they can support a traditional dental bridge. These teeth, called abutment teeth, will have to be filed down slightly in order for the prosthetic to fit properly. In most cases, we can place a traditional bridge in just two or three appointments. This option also doesn't require oral surgery and generally has a lower initial cost.
Implant Bridge
If you're missing three or more teeth in a row, we can anchor a bridge onto two dental implants that have been surgically inserted into the jawbone. These titanium posts merge with the jawbone and act as roots for the teeth that have been lost. Implant bridges can last twice or even three times as long as traditional bridges, and they keep the jawbone healthy by promoting new tissue growth.
The Benefits of Getting a Dental Bridge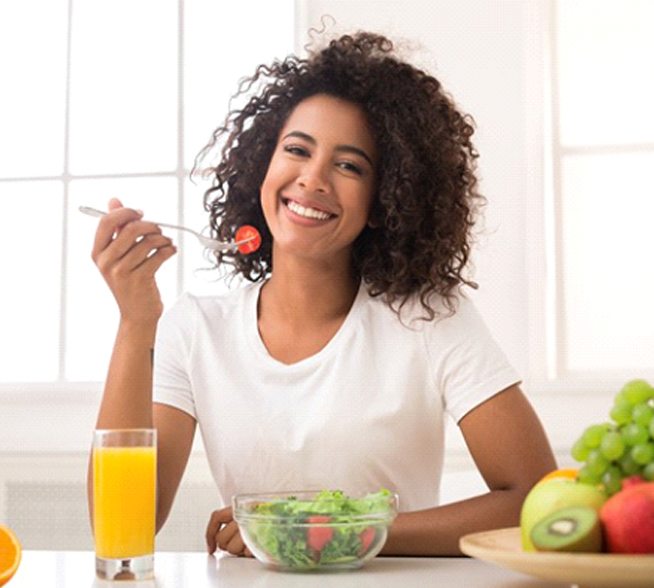 If you're looking a relatively easy, affordable way to bring back your missing teeth, you can't go wrong with a dental bridge. They look effortlessly natural and allow you to chew your favorite foods with ease. They also prevent your remaining teeth from drifting out of position (which is common after tooth loss and could result in various problems like tooth decay).
With an implant bridge, you'll enjoy all of the above benefits without the need for some of your tooth enamel to be removed. Your new teeth will also be just as stable as your old ones, and you won't experience the jawbone loss that is common after teeth go missing.