General Dentist – Mount Dora, FL
Get to Know Dr. Stephanie Lacquaniti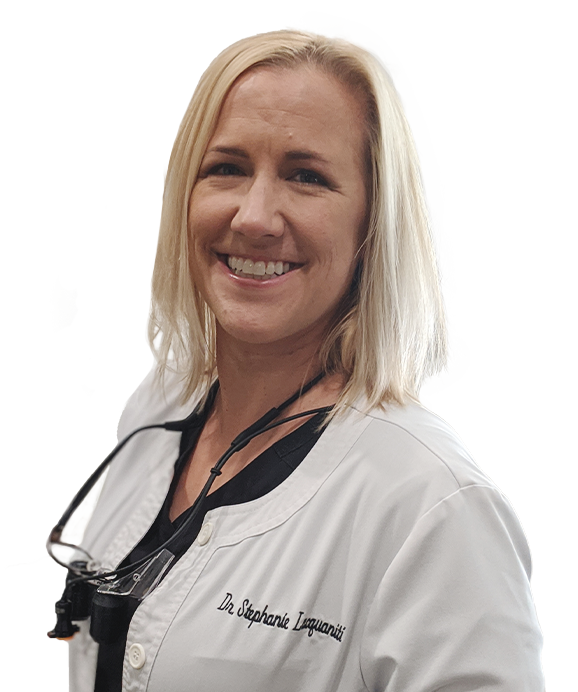 With well over a decade of experience in dentistry so far, Dr. Lacquaniti is thrilled to be living her childhood dream! She always goes above and beyond to help each patient smile brightly and feel better in everyday life through her compassionate approach to quality care. Interested in learning more about her? Just keep reading below.
Why Did You Decide to Become a Dentist?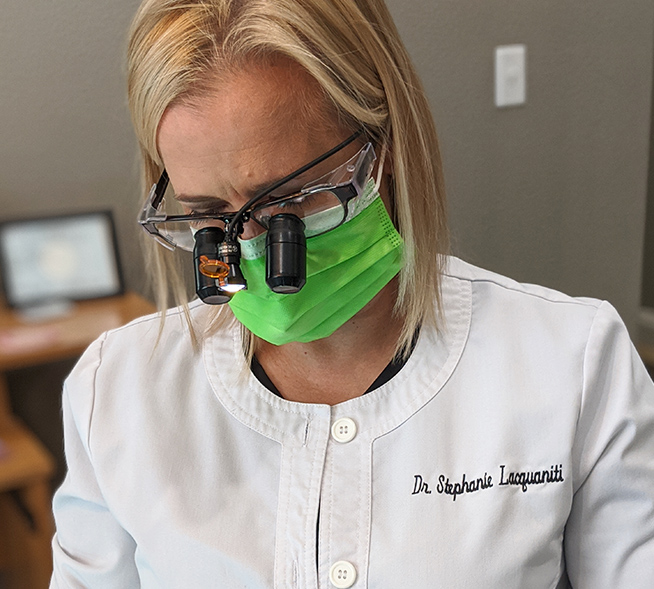 Dr. Lacquaniti has wanted to be a dentist ever since she was five years old. It all started when she was about to lose her first baby tooth and just couldn't stop playing with it, to the point that her dad asked to take a look and then snatched it right out of her mouth. From that point, she vowed that she wouldn't let him take any more – and he didn't. She wiggled every baby tooth out herself and got REALLY good at it. She even started taking out her sister's teeth when they became loose!
From that point on, Dr. Lacquaniti told everyone that she wanted to become a dentist one day. This goal only became more solid when she underwent plenty of orthodontic treatment, including extractions, headgear, a lip bumper, an expansion plate, and braces. When she finally got to high school, she started shadowing local dentists and really enjoyed the experience. This led to volunteering at the dental school while in college and shadowing even more professionals before finally applying to a program herself. The rest, they say, is history.
Where Did You
Study Dentistry?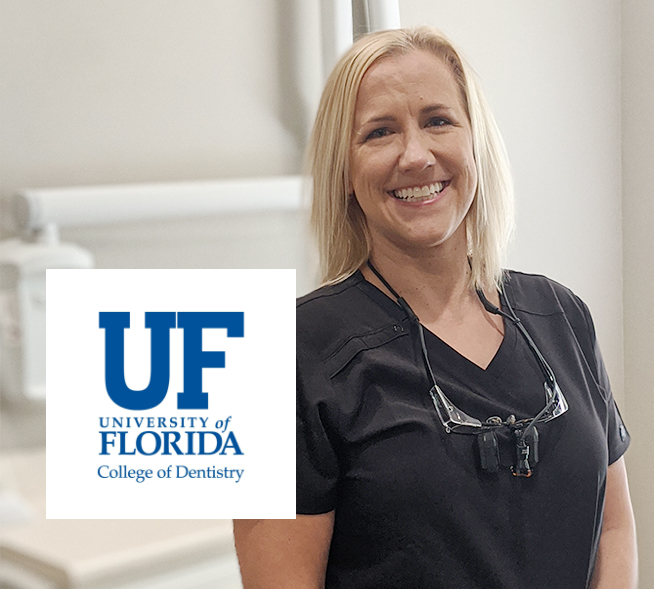 Dr. Lacquaniti completed her dental doctorate at the University of Florida College of Dentistry. Since then, she has remained committed to pursuing continuing education opportunities whenever possible, including courses at SPEAR Education and local study clubs throughout Lake County. She attends the University of Florida Oral Pathology Symposium every two years and the FDC Annual Meeting yearly.
What is Life Like Outside of the Dental Office?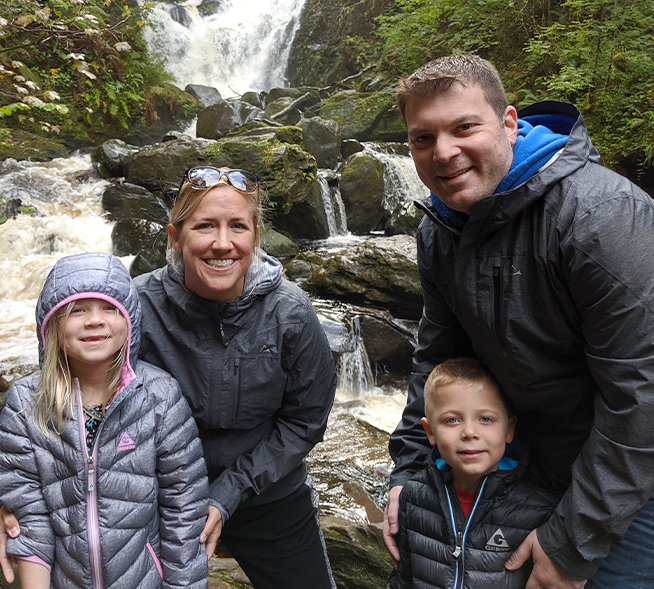 Dr. Lacquaniti and her husband Frank met while attending the University of Florida, marrying in 2006. They have a daughter named Madison, a son named Dominic, and a Terrier mix named Pete. Outside of the dental office, the family really loves traveling – they recently went to Ireland in the previous year, which was amazing! Other hobbies include skiing, brewing beer (her husband has a brewery in the garage), and keeping up with college football, especially the Gators. They're also passionate about college basketball and have recently developed a newfound love of hockey. The Solar Bears brought them into the fold, and their son would like to play in the future! There's also seeing shows at the Dr. Phillips Center (a favorite is Les Misérables), exploring local restaurants, and cooking. They definitely stay busy!