Restorative Dentistry – Mount Dora, FL
Come Get Your Smile Back
Do you have one or more teeth that need a little help? Whether due to cavities or chips and cracks, most people will need some restorative dentistry at one point or another, and it's nothing to be ashamed of. When you come to see us, Dr. Lacquaniti will simply discuss what she can do to rebuild your teeth so they look and function just like they used to. You don't have to endure dental damage anymore—give us a call today to get the care you deserve with restorative dentistry in Mt. Dora, FL at Lacquaniti Dental.
Why Choose Lacquaniti Dental for Restorative Dentistry?
Metal-Free, Natural-Looking Restorations
Dental Crowns: Save Damaged Teeth from Extraction
Able to Handle Even the Most Complicated Cases
What if I Do Nothing?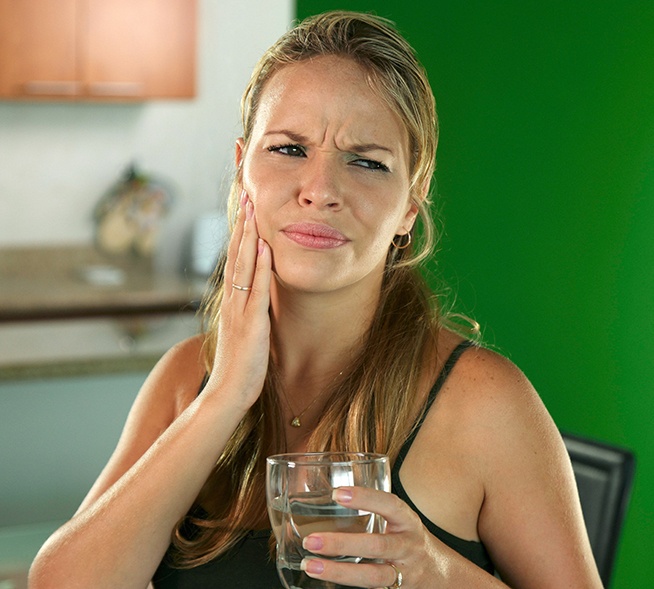 While a minor cavity or slight chip might not seem like a big deal, dental problems always become worse over time. Decay inevitably spreads, and small cracks in enamel eventually turn into large fractures and missing enamel. This is why it's always wise to restore your teeth as soon as you can—it will help you now and prevent bigger headaches in the future.
Dental Crowns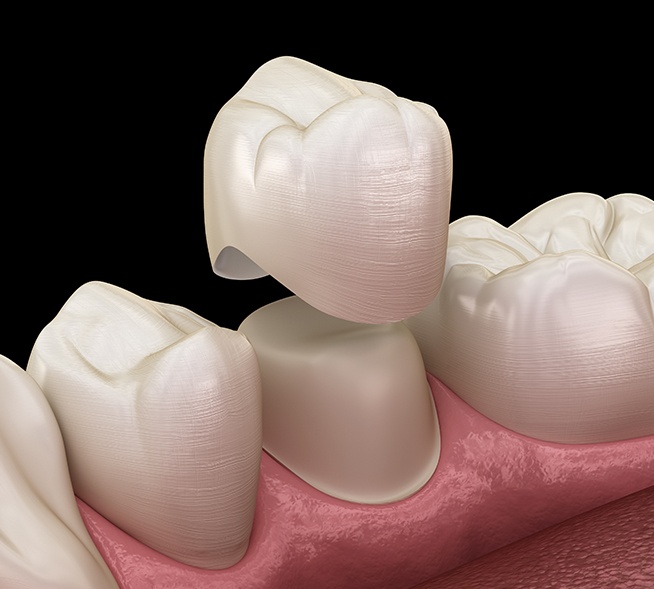 Dental crowns are restorations designed to replace the entire top portion of a tooth after it has been extensively damaged either by a cavity or injury. They simply fit over the top of compromised teeth to protect the remaining enamel while also replenishing its appearance and strength. Metal crowns are best for the back teeth that need to be able to stand up to chewing forces, while all-porcelain crowns are ideal for the front teeth because they look completely natural and enable a patient to smile with confidence.
Learn More About Dental Crowns
Tooth-Colored Fillings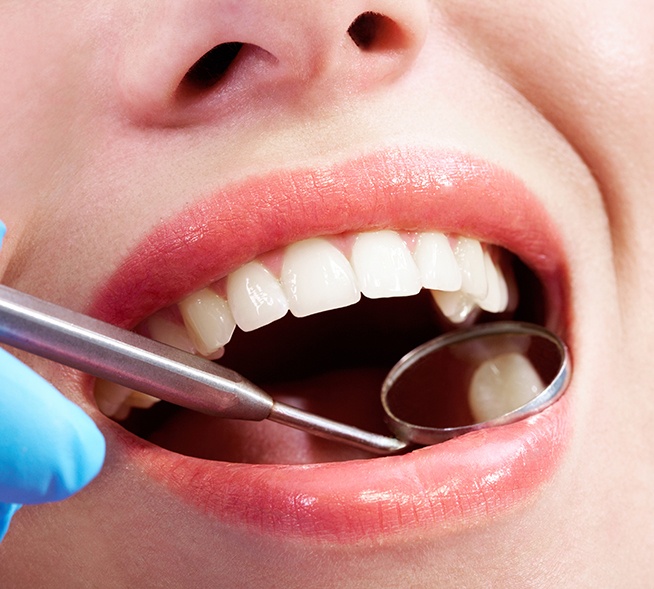 Instead of using amalgam to fix minor cavities, which always leaves a noticeable gray mark in the smile, we instead repair decay using composite resin. This material can be matched to the surrounding enamel so that it completely blends into the tooth, creating a virtually invisible restoration. And, because these fillings are 100% metal-free, they don't respond to changes in temperature, which creates less sensitivity and helps them last longer.
Full Mouth Reconstruction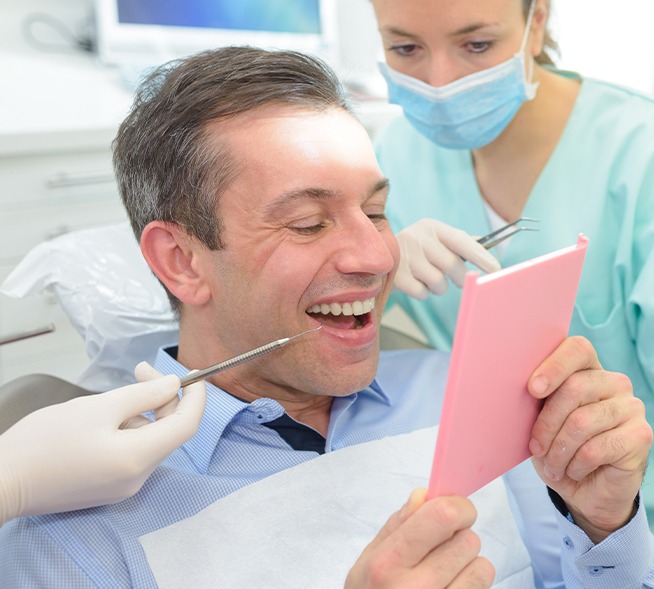 If you have several missing teeth and/or cavities, Dr. Lacquaniti can put together a personalized treatment plan to help your smile recover its health, appearance, and confidence all at the same time. This is called a full-mouth reconstruction, and it involves using multiple procedures all working together to reverse even the most severe dental damage. With Lacquaniti Dental, you can trust that it's never too late for your smile!